COME TO THE 118TH NATIONAL LEEDY REUNION!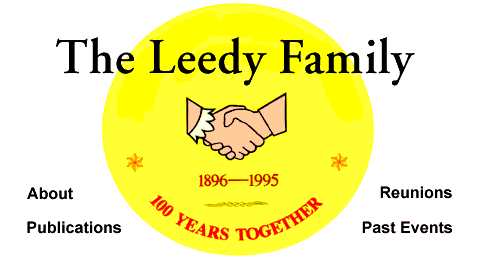 Leedys in History
The links are compilations of known information about Leedys in history. This is a work in progress, so if you have updated or corrected information, please e-mail it to: Dan Leedy, austin@industryinet.com
The number in parenthesis refers to the designation in The Leedy Family History by Gordon M. Connelly (1985).